Poltek SSN (dahulu Sekolah Tinggi Sandi Negara) merupakan Perguruan Tinggi Kedinasan yang diselenggarakan oleh Badan Siber dan Sandi Negara (BSSN)
Terbentuknya Poltek SSN berawal dari pendidikan sandi pada tahun 1946, bersamaan dengan berdirinya organisasi sandi di Kementerian Pertahanan, yang pada saat itu dikenal dengan nama Bagian Code Kementerian Pertahanan Bagian B (Intelijen). Pada tahun 1947 dibentuk pendidikan sandi dengan sistem magang.
Setelah organisasi persandian ditingkatkan statusnya menjadi suatu badan/lembaga tersendiri bernama Djawatan sandi pada tahun 1950, sistem pendidikan sandi disempurnakan menjadi pendidikan Sandiman dan Juru Sandi.
Karena pendidikan Sandiman dinilai kurang dalam analisis kriptografi, maka dibentuk pendidikan Ahli Sandi –Brevet A dan Brevet B. Meskipun demikian, pendidikan Sandiman dan Juru Sandi tetap ada dengan nama Diklat Sandiman -Ahli Sandi Tingkat II dan Juru Sandi –Ahli Sandi Tingkat I …..
Become a world-class Polytechnic that produces superior cyber and password human resources with the spirit of Pancasila
1
Organising high-quality learning programmes to master both knowledge and expertise in the fields of cyber security and cryptography
2
Organising high-quality research in the development and implementation of cyber security and cryptography
3
Organising high-quality community service in the endeavours to implement knowledge and expertise in the fields of cyber security and cryptography
4
Preparing and educating human resources in the fields of cyber security, who are dedicated, resilient, and virtuous.
National Cyber and Crypto Polytechnic graduates are to be appointed as civil servant candidates (CPNS) within BSSN or other government agencies
Cryptographic Engineer | Information Security Practitioner | Information Security Analyst | Network Security Engineer | Network & Web Penetration Tester | Hardware Security Engineer | Software Security Engineer
Ability to analyze, design, and implement cryptographic systems and/or manage, evaluate, develop complete national cybersecurity and encryption so that they can support the government in aspects of national defense and security.
The ability to develop creativity and thinking to create a balance between intellectual intelligence, emotional intelligence, social intelligence and spiritual intelligence as government cadres in the field of cyber security and encryption.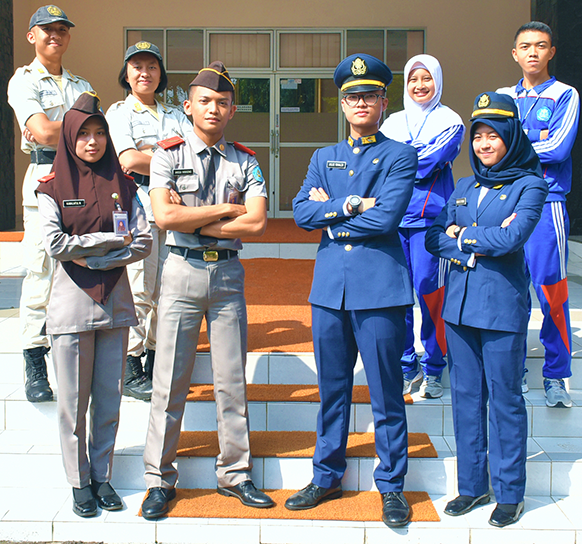 Poltek SSN dipimpin oleh Direktur yang berada di bawah dan bertanggung jawab langsung kepada Kepala Badan Siber dan Sandi Negara (BSSN).
Pembinaan Poltek SSN secara teknis akademik dilaksanakan oleh Menteri yang menyelenggarakan urusan pemerintahan di bidang pendidikan tinggi, dan secara teknis fungsional dilaksanakan oleh Kepala BSSN sesuai ketentuan peraturan perundang-undangan.
Susunan organisasi Poltek SSN terdiri atas:
a. Direktur dan Wakil Direktur;
b. Senat;
c. Dewan Penyantun;
d. Satuan Pengawas Internal;
e. Bagian;
f. Jurusan;
g. Pusat;
h. Unit Penunjang; dan
i. Kelompok Jabatan Fungsional.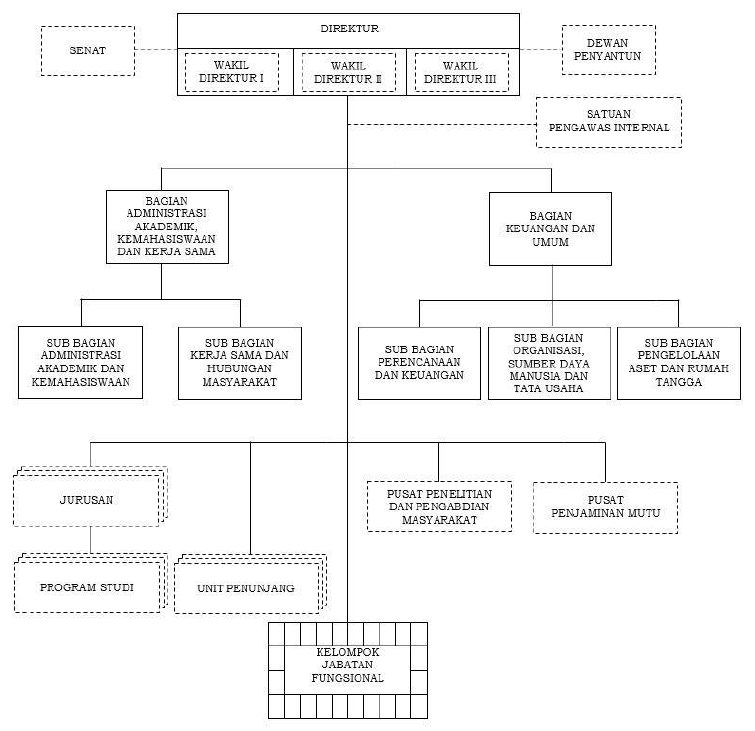 Educational Support Facilities
Producing students with strong character in accordance with a code ethos based on Pancasila values.