Study Program Information
Applied study program (prodi) in the field of cyber security with a curriculum that is tailored to professional competencies that are recognized by the industry both locally and internationally, so that students can have professional certification.
Email: rks@poltekssn.ac.id
The Cybersecurity Engineering Study Program (RKS) curriculum was compiled in 2016 based on the latest developments in cybersecurity, so it is believed to be able to answer the challenges of the BSSN assignments in the cybersecurity realm.
The RKS Study Program curriculum is a type of applied (vocational) study program so that for each semester credit unit (sks) the teaching allocation provided fulfills the composition of 40% theory and 60% practicum/response.
One credit is a level of appreciation for learning experience gained for 1 semester through scheduled activities per week of 1 hour of lectures or 2 hours of practicum or 4 hours of field work, each of which is accompanied by around 1-2 hours of structured activities and around 1-2 hours of independent activity.
The RKS Study Program curriculum consists of 144 (SKS) that must be completed by service bond students over a period of 4 years. The RKS study program curriculum has approximately 2434 hours of practicum to achieve competency skills/special skills for study program graduates.
Become a quality study program in the field of cryptography and produce competent cybersecurity and password apparatus, and contribute to national security in 2025
1
Organizing higher education in the field of cybersecurity effectively and efficiently and independently.
2
Preparing and educating human resources in the fields of cyber security, who are dedicated, resilient, and virtuous.
3
Carry out research on the application and development of science and technology in the field of cybersecurity.
4
Carry out community service activities through the application of cybersecurity science and technology.
Knowledge
(knowledge)

 
:
Mastering the theoretical concepts of computer networks and communications in general
Mastering the theoretical concepts of information security in general
Mastering the theoretical concepts of information security in general
Skill
(skills)
:
Able to carry out computer and communication network security engineering using a certain methodology and produce network security recommendations according to user needs
Able to carry out information security engineering and produce information security recommendations according to user needs
Able to carry out computer and communication network security engineering using a certain methodology and produce network security recommendations according to user needs
Able to operate network device security features which include operating systems, software and hardware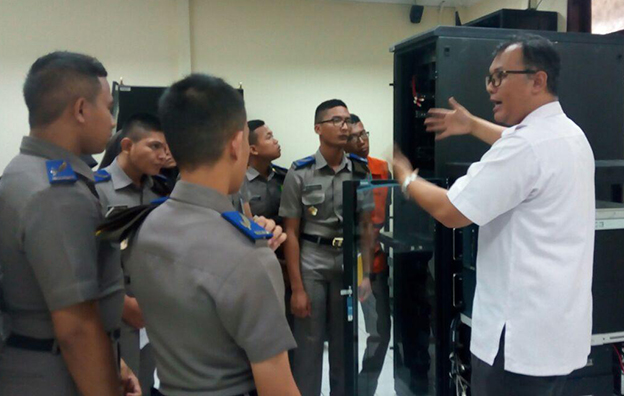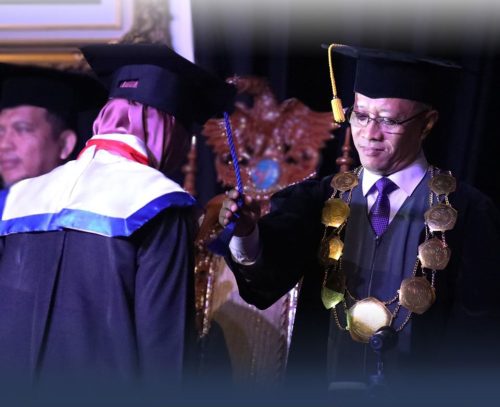 According to learning outcomes and the National Cyber Security Occupational Map (PONKS), graduates of the RKS study program can be accepted as State Civil Apparatuses who have the following roles:
Cyber Security Incident Analyst/ Cyber Security Analyst
Vulnerability Assessment Analyst
Digital Evidence First Responder
Cyber Security Administrator
Cyber Security Awareness Officer
Network Security Administrator
Cybersecurity Engineering Lecturer
Diskominfo Pemprov Jabar
Penyusunan Road Map dan Kebijakan Keamanan Informasi, Pelatihan Penetration Testing, dan Praktik Kerja Lapangan
Bank Sinarmas
Kerja Sama Penyelenggaraan Kompetisi dan Seminar Keamanan Informasi WRECK-IT 2019 dan 2021